It takes a connected team to raise the standards in quality of care.
Traditionally, patient requests have been used to simply notify caregivers of alerts and alarms emanating from nurse call, physiologic monitors, etc. As smartphones have proliferated throughout the acute care setting and advances have been made in systems interoperability, mobile caregivers now have the ability to view more detail on patient requests including context. These advances also allow two-way communication, enabling caregivers to accept or reject workflow assignments or open audio communication directly on their devices.
Improving Clinical Communications
When care teams are connected, they can spend less time on ineffective communication and more time helping their patients.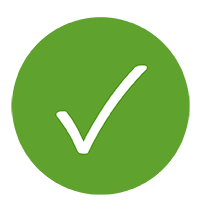 More Efficient Use of Specialist Resources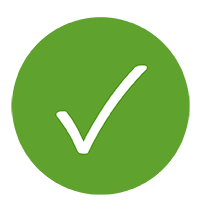 Enable More Time For Personalized Care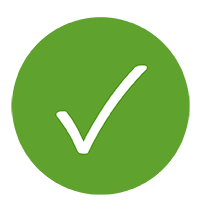 Increase Cargiver Response Times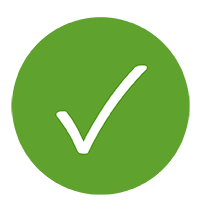 Decrease Fall Risk in Your Healthcare Facility
Helping to Keep Healthcare Professionals Connected.
Discover the communication features enhancing the workflow of Canadian Healthcare professionals today.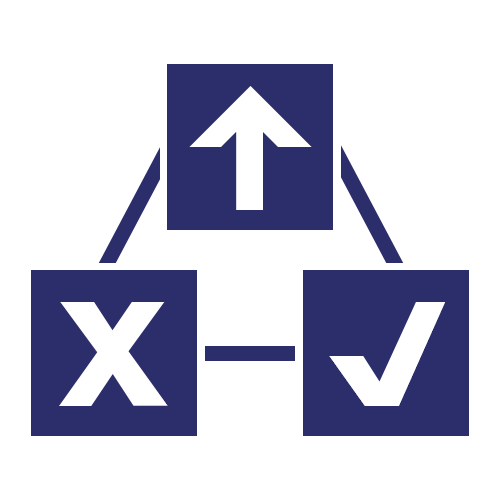 Accept, Reject or Escalate Notifications
Streamline your communications with the ability to immediately accept, reject or escalate requests.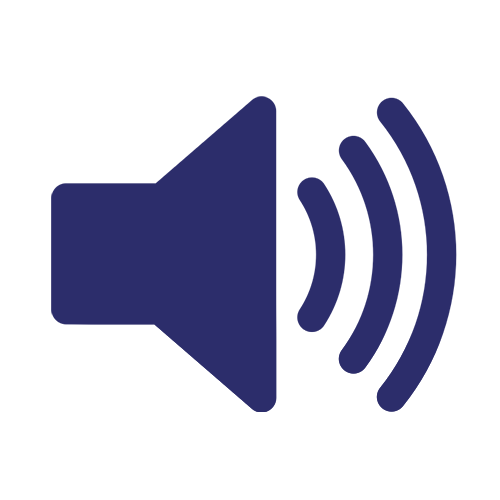 Open Audio InsidePatient Rooms
Live audio through opening a VOiP call can enable a healthcare worker to communicate directly with a patient using their device.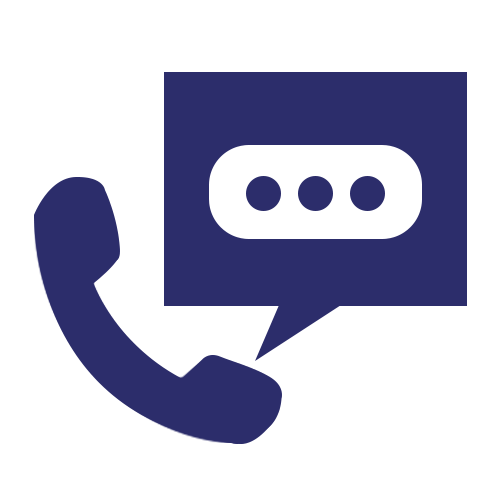 Voice Calling & Secure Texting
AMPM Healthcare Solutions provides the tools that offer voice calling and secure texting inside and outside the hospital.

Real-time Data Accessible Anywhere
View important patient information such as vital signs, or run real-time reports from anywhere using a handheld device.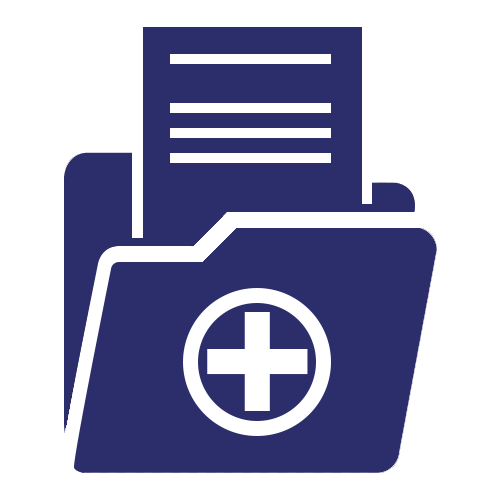 More Patient Information at Your Fingertips
View additional nurse call request details or patient information enabling you to make better, faster clinical decisions.

View Multiple Requests Easily by Type
AMPM's clinical communication tools allow clinicians to view multiple requests and prioritize them for efficiency.
One dynamic, user-friendly interface with all the communication tools your facility needs for success.
Critical Alert's Patient Request Palette is a component of their clinical workflow manager and is completely customizable. The easy-to-use interface provides caregivers with the information they require to better support the needs of their patients. Easily view patient-related notifications and actions emanating from any integrated hardware that indicates a patient's condition or need in the patient room.
The dynamic interface is your centralized response centre to enhance customer service and drive a high standard of care. Our communication tools give you the flexibility to assign requests or alerts to the whole healthcare facility, certain departments or a shift. Administrators can access important reports or recognize the need to source shifting at increased workload times all at their fingertips. Contact AMPM Healthcare Solutions today for a consultation to determine the right communication tools for your facility today.

Easily Manage Patient Requests & Internal Communications
AMPM Healthcare Solutions provides the tools that give clinicians the ability to immediately accept, reject, or escalate requests streamling communications between patients and staff. As an alert is received on a two-way capable device, the clinician is presented with the option to accept or reject the workflow assignment. Accepting the workflow will automatically assign responsibility to that individual for resolution. Rejecting the workflow will automatically hand-off the assignment to the next person or group in the configured escalation path. By managing communications, the impact of clinical interruptions are softened and provides assurance that patient requests have been ultimately fulfilled or are in the process of being fulfilled.
With clinical communication tools, you'll receive a more robust workflow reporting capabilities. Caregivers can create ans assign new requests such as medication and rounding reminders directly from the console. Initiating workflow immediately when the need arises ensures more accurate and timely reminders.

View Multiple Patient Requests with More Information
Larger screen sizes on today's mobile devices allow caregivers more area to view additional nurse call request details in more readable fonts. With an integration to your EMR/ADT, mobile caregivers have access to more patient details which provides clinicians with additional context to better respond and prioritize the request. Providing more patient details to the caregiver allows them to make better, faster clinical decisions.
Busy units can often lead to the stacking of patient requests and alerts. Fortunately, clinical communication tools allow clinicians to easily view requests by type, prioritize them in ways such as acuity or proximity, and overall more efficiently manage their tasks. Grouping together requests allows more visibility and enables more efficient staff allocation by having the best suited caregiver to respond to the situation.

Connecting Patients & Caregivers Via Open Audio
With technology from AMPM Healthcare Solutions, caregivers can open a VOiP call directly into any room in their unit via the nurse call speaker. This feature can be utilized by healthcare professionals to easily inform a patient that they're on the way, that they've been delayed, require more information on a request, or to communicate instructions. Having live audio communication gives the patient and their families the confidence that their request was received, understood and being responded to appropriately.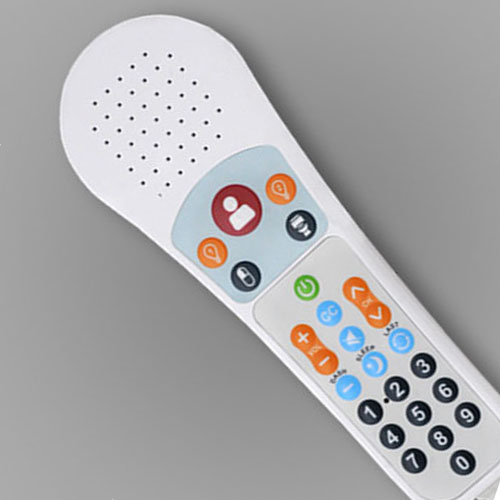 Pillow Speaker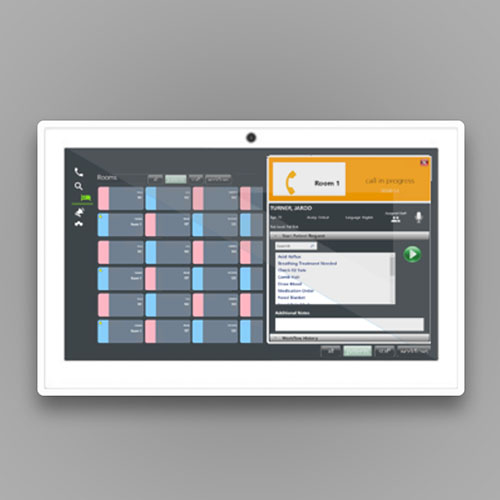 Central Terminal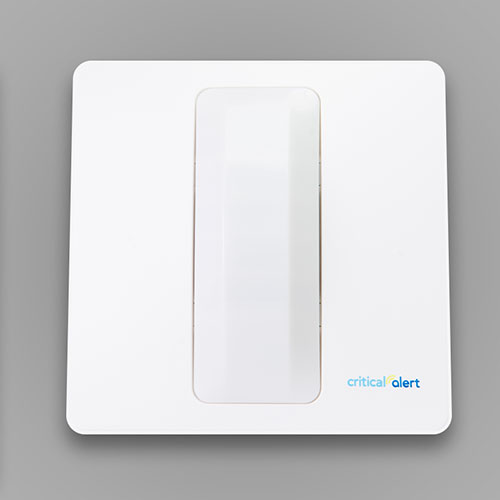 Dome Lights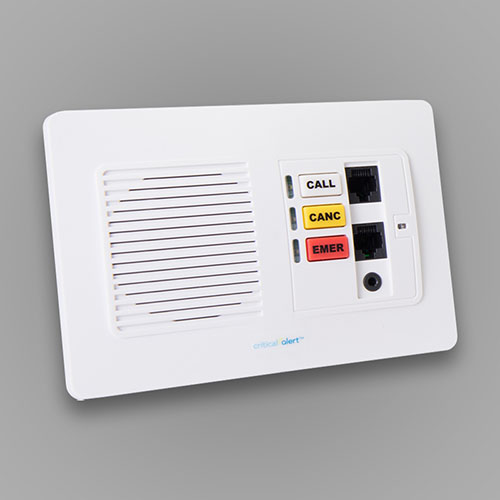 Patient & Staff Stations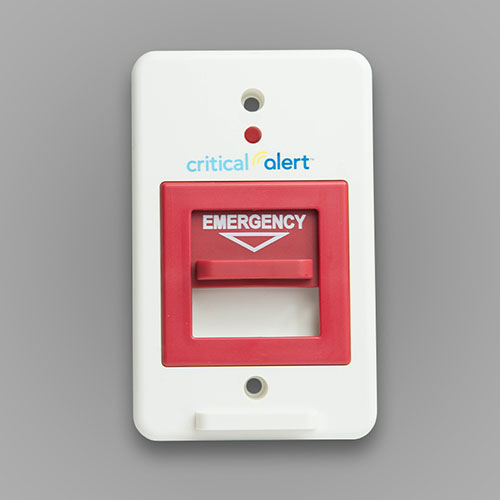 Code & Emergency Pulls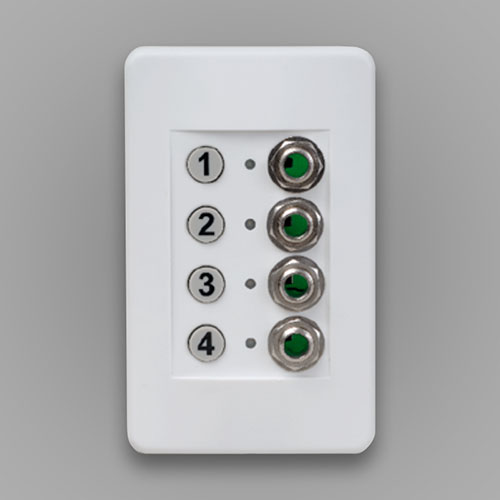 Remote Monitor Receptacle

Clinical Communication Devices Easily Integrate with Existing Systems
Easily integrate Clinical Communication devices, equipment that indicates a patient's condition or need, with mobile devices to enable clinicians to receive alerts and requests in real-time. Our intuitive hardware, designed by Critical Alert, was constructed with the end-user in mind and is easy-to-use for both patients and staff. Engineered intentionally to not be "smart" to prevent costly repairs and upgrades, Critical Alert's system utilizes the data centre to collect data rather than the device. This makes these devices easily serviceable providing long-term reliability all at a lower cost of total ownership.
Our range of Clinical Communications devices help provide a seamless workflow for your clinicians, enabling mobility and producing informative analytics on clinical effectiveness and patient experience. Contact AMPM Healthcare Solutions today to arrange a consultation, where we listen to your needs to determine the right Clinical Communications systems for your facility. Let's get started and enable true real-time care team collaboration today.
Trust AMPM's Clinical Communications Hardware to Deliver You More
Discover our user-friendly hardware improving healthcare communications, alerts and automation.
Integrating with the Healthcare Industry's Leading Manufacturers
AMPM is proud to partner with the leading manufacturers supplying healthcare with reliable, proven and trusted Clinical Communications hardware. Our software applications through Critical Alert easily integrate with a variety of devices and technology to offer optimized clinical workflows, increased productivity and enriched reports without the need for costly middleware.